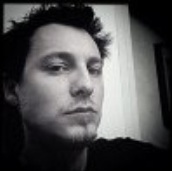 Laurent Sauvage is a Senior Character Artist working on many of the AAA titles at Ubisoft Montreal, including Assassin's Creed III. With over 9 years of experience, including team leading and management, Sauvage is very passionate about his job and the role of art in the gaming industry.
Laurent has been noted as being able to pay great attention to detail, form and proportion, and pushing the visual quality of his characters, using old school tricks as well as new technologies, in order to overcome the technical limitations of the media.
Games credited
Edit
ObsCure (2004) - MC2-Microïds
ObsCure 2: The Aftermath (2007) - Playlogic
IronMan (2008) - Sega
Alone in the Dark 5: Near Death Investigation (2008) - Atari
Assassin's Creed II (2009) - Ubisoft
Assassin's Creed: Brotherhood (2010) - Ubisoft
Assassin's Creed III (2012) - Ubisoft
Watch Dogs (work in progress) - Ubisoft
Education and employment
Edit
Education
Edit
Université des Sciences et Technologies de Lille, France - Anatomy Course (1998 – 1999)
SupInfoCom - Master's Degree in Digital Creation (1998 – 2002)
Potentia - Diploma in Management and Communication, specializing in Team synergy (2005 – 2006)
3D Artist - 4X Technologies (2002)
Lead Character Artist - Hydravision Entertainment (Lille, France) (2002 – 2006)
Senior Character Artist - Behaviour Interactive (2007 – 2008)
Senior Character Artist – Ubisoft (2008 – present)
Specialties
Edit
Character design
Character modeling - high poly
Character modeling - low poly
Texturing
The following images are samples of concept artwork and 3D models created by Sauvage for the Assassin's Creed series.
Assassin's Creed IIEdit
Assassin's Creed: BrotherhoodEdit
Sauvage is bilingual, speaking both English and French fluently.
References
Edit
Ad blocker interference detected!
Wikia is a free-to-use site that makes money from advertising. We have a modified experience for viewers using ad blockers

Wikia is not accessible if you've made further modifications. Remove the custom ad blocker rule(s) and the page will load as expected.