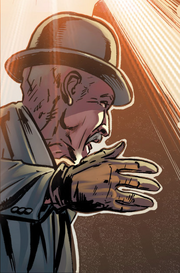 Johann August Sutter (15 February 1803 – 18 June 1880) was a German-born Swiss pioneer of California known for his role in the California Gold Rush.
In 1852, Sutter's carriage was ambushed by a member of the Assassin Brotherhood, who forced him to return the gold he had obtained through the labor of the Maidu people.
Reference
Ad blocker interference detected!
Wikia is a free-to-use site that makes money from advertising. We have a modified experience for viewers using ad blockers

Wikia is not accessible if you've made further modifications. Remove the custom ad blocker rule(s) and the page will load as expected.