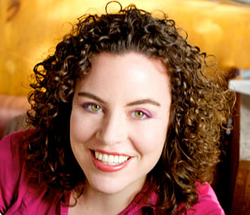 Jill Murray is a Canadian author, born in Toronto and raised in Montreal. She has written contemporary urban novels such as Break On Through (2008), and Rhythm and Blues (2010). She is also the Director of Narrative Design at Ubisoft Quebec and scriptwriter.
Murray was the scriptwriter for Assassin's Creed III: Liberation, which she co-wrote with Richard Farrese. For Assassin's Creed IV: Black Flag she contributed in various ways, writing the backstories of the game's multiplayer characters,[1] as well as the storylines for the downloadable content, which centered around Aveline de Grandpré and Adéwalé.[2]
Trivia
Assassin's Creed III: Liberation earned Murray and Farrese the Writers Guild Award for Outstanding Video Game Writing, which Murray accepted for the both of them as Farrese was unable to attend.
An employee known as "JM" makes notes in several Abstergo Entertainment database entries.
References
External link