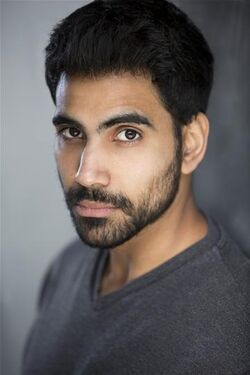 Jaz Deol (born March 12 1989) is a British television, film and theatre actor based in London. He voiced and provided the motion capture for Henry Green, a character appearing in Assassin's Creed: Syndicate.
Deol has played roles in multiple theatre productions, including as Mush and Me, Speed, The Djinns of Eidgah and Harlesden High Street. He has also appeared in a few films and short films, such as Honeycomb Lodge, The Show and Haraam Chai, the last of which he wrote, produced and starred in. As well as this, Deol has recently acted in Code of a Killer, a two-part British police drama television series in which he plays DC Taran Kholi.
Assassin's Creed worksEdit
Assassin's Creed: Syndicate (2015) - Henry Green
Jaz is short for Jaskiranjit.
External links
Edit
Ad blocker interference detected!
Wikia is a free-to-use site that makes money from advertising. We have a modified experience for viewers using ad blockers

Wikia is not accessible if you've made further modifications. Remove the custom ad blocker rule(s) and the page will load as expected.