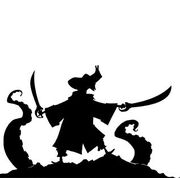 Ivan Koritarev (born 21 February 1986) is a Bulgarian designer and storyboard artist that is also known under the alias drazebot. Working at Ubisoft Sofia, he has contributed to several entries in the Assassin's Creed franchise, for which he created storyboards, environment and character concepts.
Games credited
Edit
Assassin's Creed III: LiberationEdit
Assassin's Creed IV: Black FlagEdit
Assassin's Creed: RogueEdit
External links
Edit
Ad blocker interference detected!
Wikia is a free-to-use site that makes money from advertising. We have a modified experience for viewers using ad blockers

Wikia is not accessible if you've made further modifications. Remove the custom ad blocker rule(s) and the page will load as expected.