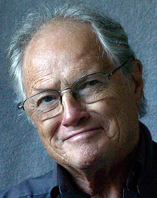 Hubert Fielden is a voice actor, who has provided his talent to characters in video games, such as Prince of Persia: Warrior Within, Prince of Persia: The Two Thrones, and Jagged Alliance. Fielden is also known to voice Professor Albus Dumbledore in the Quebec French version of the Harry Potter saga.
In the Assassin's Creed series, Fielden provides the voice of Garnier de Naplouse in Assassin's Creed.
Assassin's Creed worksEdit
Assassin's Creed (2007) – Garnier de Naplouse
External link
Edit
Ad blocker interference detected!
Wikia is a free-to-use site that makes money from advertising. We have a modified experience for viewers using ad blockers

Wikia is not accessible if you've made further modifications. Remove the custom ad blocker rule(s) and the page will load as expected.