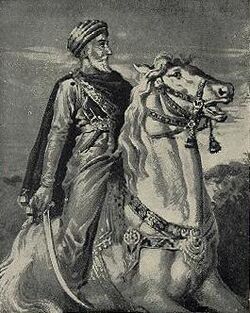 Hassan-i Sabbāh (1050s – 12 June 1124) was the leader of the Levantine Brotherhood of Assassins during the late 11th and early 12th century.
Under his leadership, the presence of the Assassins in the Levant entered public awareness, in an attempt to make the people realize that they were not alone in their fight against oppression, and to make them stand up for themselves—though the Assassins' practices continued to be kept closely guarded secrets.
Reference
Ad blocker interference detected!
Wikia is a free-to-use site that makes money from advertising. We have a modified experience for viewers using ad blockers

Wikia is not accessible if you've made further modifications. Remove the custom ad blocker rule(s) and the page will load as expected.