Here we seek to open the minds of men.


This article is a stub and is in need of expansion. You can help the Assassin's Creed Wiki by expanding it.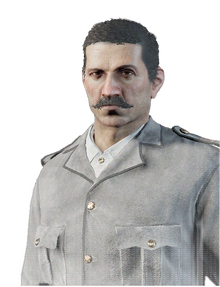 Gus Howard was the guard captain of the Bank of England. When Jacob Frye set out to assassinate Philip Twopenny inside the bank, he kidnapped Howard and forced him to give up Twopenny's location.
Reference