He who increaseth knowledge, increaseth sorrow.


This article contains spoilers, meaning it has information and facts concerning recent or upcoming releases from the Assassin's Creed series.
If you do not want to know about these events, it is recommended to read on with caution, or not at all.
Here we seek to open the minds of men.


This article is a stub and is in need of expansion. You can help the Assassin's Creed Wiki by expanding it.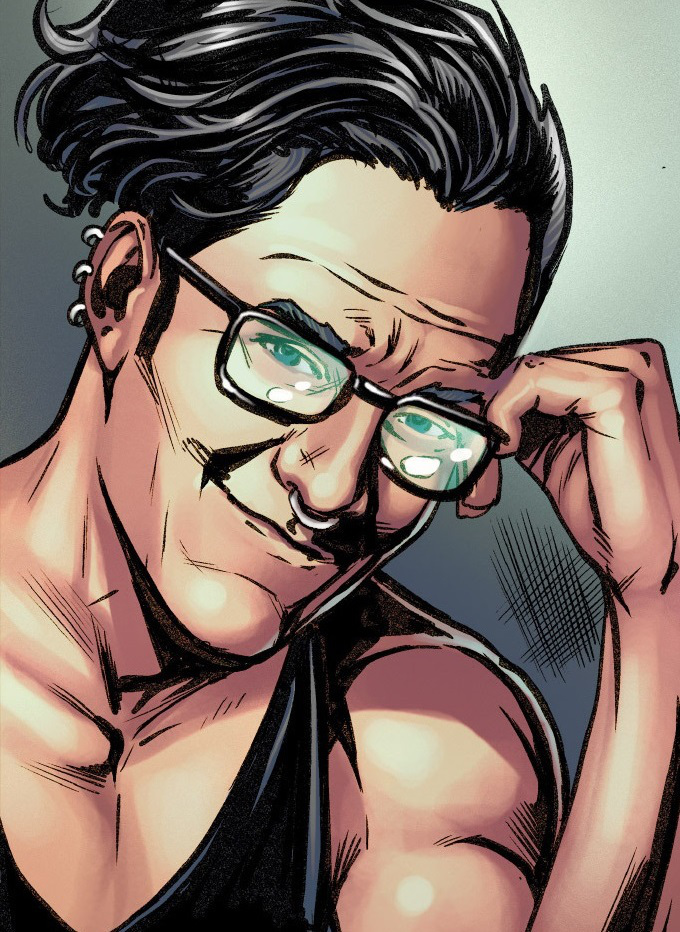 Guernica Moneo[1] is a skilled hacker and a member of Erudito[2].
During February 2017 in Hong Kong, Guernica went with Charlotte de la Cruz went to gather information from an abandoned Abstergo facility in a skyscraper with Barindra Mitra and other Assassins. While at the facility, they were attacked by a group. All the assassins died in combat but Charlotte survived.
Charlotte dives through the window, crashing to a van roof below, breaking her fall but she was injured. A would-be-Assassin with a super heated blade leaps after her, narrowly missing her and stabbing through the roof of the van to where Guernica Moneo hides below. As Charlotte fends off the rogue Assassins from within the back, Guernica drives the van off at speed. A throwing star breaks the windshield, slicing off Guernica's fingers and hitting him in the face. Then, the van crashes on its side as he loses control.
They both survive, but instead of interrogating a defeated Assassin, Charlotte elects to escape to a safe house and in turn save the wounded Guernica.
He is in fact a spy sent by the Instruments of the First Will, which was discovered when Galina Voronina found him attempting to execute Charlotte whilst her mind was trapped in the Grey.
Reference
Edit
Ad blocker interference detected!
Wikia is a free-to-use site that makes money from advertising. We have a modified experience for viewers using ad blockers

Wikia is not accessible if you've made further modifications. Remove the custom ad blocker rule(s) and the page will load as expected.