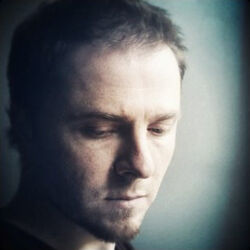 Grant Hillier is a Canadian Senior Concept Artist working at Ubisoft Quebec. He has created character and setting concepts for multiple entries in the Assassin's Creed series.
Biography
After graduating from two community colleges, securing Commercial Art and Fine Arts diplomas, Hillier went to study at the Nova Scotia College of Art and Design, but was called to the work force before he could finish his degree. He subsequently worked as a Graphic Designer for four years before going into the television industry and storyboarding for animation.
Hillier eventually began working on games as well, freelancing for Irrational Games Australia, before spending a year in Germany, where he created concept art and promotional material for Acony Games. After working as a concept artist at Day 1 Studios in Chicago for three years, he moved back to Canada and became employed by Ubisoft Quebec, making character and setting concepts for many of their projects.
Games credited
Gallery
Assassin's Creed III
Assassin's Creed IV: Black Flag
Assassin's Creed: Syndicate
External links