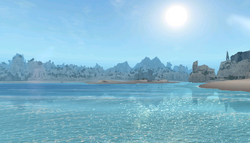 Grand Bahama is the northernmost of the islands of the Bahamas, and the closest major island to the United States.
In February 1717, the pirates Alonzo Batilla, Olivier Levasseur and Samuel Bellamy captured the Whydah, a slave ship captained by Laurens Prins, at Grand Bahama to acquire the Fragment of Eden.
Gallery
Reference
Ad blocker interference detected!
Wikia is a free-to-use site that makes money from advertising. We have a modified experience for viewers using ad blockers

Wikia is not accessible if you've made further modifications. Remove the custom ad blocker rule(s) and the page will load as expected.