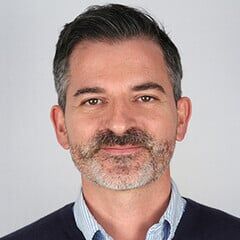 Gilles Beloeil is a Senior Concept Artist and digital matte painter at Ubisoft.
Biography
Edit
He initially began his career in 2002 with 4-Elements Studios, in Montreal, Canada, on several TV projects and commercials. However, Beloeil has expanded to work with quite a number of different companies throughout the world in both advertising, film, and the computer gaming industry.
In 2007, he began working as a concept artist and digital matte painter for Ubisoft, and since then has worked on many games in the Assassin's Creed series. In addition to this, he has worked on game cinematics for Assassin's Creed, Far Cry 2, EndWar, the Assassin's Creed: Limited Edition Art Book and the Ubisoft short film Assassin's Creed: Lineage.
Games credited
Edit
Filmography
Edit
The following gallery contains concept artwork created by Nacho Yagüe for the Assassin's Creed series.
External links
Edit
References
Edit
Ad blocker interference detected!
Wikia is a free-to-use site that makes money from advertising. We have a modified experience for viewers using ad blockers

Wikia is not accessible if you've made further modifications. Remove the custom ad blocker rule(s) and the page will load as expected.