He who increaseth knowledge, increaseth sorrow.


This article contains spoilers, meaning it has information and facts concerning recent or upcoming releases from the Assassin's Creed series.
If you do not want to know about these events, it is recommended to read on with caution, or not at all.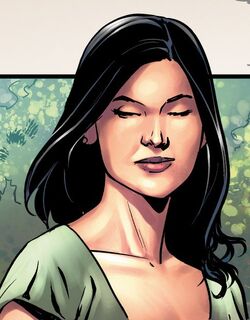 Garcia-Lopez is a high-ranking Templar and a key member of the Order's propaganda division.
In 2016, she was targeted by a team of Assassins led by Galina Voronina, who intended to kidnap Garcia-Lopez to find out the location of Joseph Laurier, an Assassin turncoat. While out on a walk in Mexico City's Chapultepec Park, Garcia-Lopez noticed she was being tailed and, after verifying her suspicions, began running towards the park's north west exit.
Kody Adams, one of Galina's teammates, attempted to intercept Garcia-Lopez, but she punched him in the face in retaliation. The Templar then swiftly pepper-sprayed her other pursuer, Charlotte de la Cruz, following which she fled the park, leaving the Assassins to retreat before the authorities arrived.
References