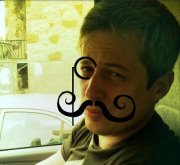 Francis Denoncourt is a level artist and 3D modeller at Ubisoft Montreal, where he also previously worked as a Concept Level Artist on Assassin's Creed: Revelations.
Games credited
Edit
Prince of Persia: The Forgotten Sands (2010) - Ubisoft
Assassin's Creed: Revelations (2011) - Ubisoft
Assassin's Creed III (2012) - Ubisoft
Education
Edit
Université du Québec à Montréal (2002–2005) - Bachelor of Arts in Art and Graphic Design
Ubisoft Campus (2005–2006) - 3D modeling
External Links
Edit
References
Edit
Ad blocker interference detected!
Wikia is a free-to-use site that makes money from advertising. We have a modified experience for viewers using ad blockers

Wikia is not accessible if you've made further modifications. Remove the custom ad blocker rule(s) and the page will load as expected.