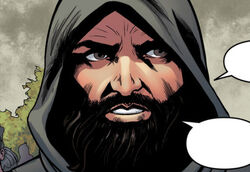 Fabien was a member of the Saint-Domingue Brotherhood of Assassins active in Haiti during late 1791.
He prevented Elsie from saving their fellow Assassin from execution, stating that the sacrifice of Dutty Boukman would ultimately help their cause.
References
Ad blocker interference detected!
Wikia is a free-to-use site that makes money from advertising. We have a modified experience for viewers using ad blockers

Wikia is not accessible if you've made further modifications. Remove the custom ad blocker rule(s) and the page will load as expected.