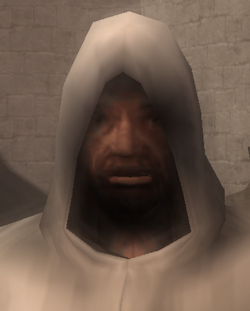 Emin (unknown – 1191) was a Cypriot priest in Limassol. After the island was occupied by the Templars, he used his influence to sway the people in favor of them. In order to weaken the Templars' influence over the island, the Assassin Altaïr Ibn-La'Ahad killed him during one of his speeches in late 1191.
Gallery
Reference
Ad blocker interference detected!
Wikia is a free-to-use site that makes money from advertising. We have a modified experience for viewers using ad blockers

Wikia is not accessible if you've made further modifications. Remove the custom ad blocker rule(s) and the page will load as expected.