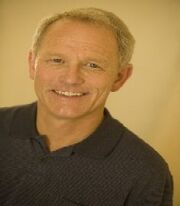 Doug Boyd is an American voice actor who has been working with voice roles since the 1980s. Some of his roles consist of video game voicing, such as in Prince of Persia 3D, Iron Man 2, and Assassin's Creed II: Discovery.
Assassin's Creed worksEdit
Reference
Edit
Ad blocker interference detected!
Wikia is a free-to-use site that makes money from advertising. We have a modified experience for viewers using ad blockers

Wikia is not accessible if you've made further modifications. Remove the custom ad blocker rule(s) and the page will load as expected.