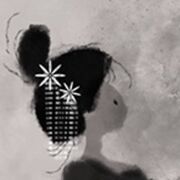 Desislava Tanova is an artist and animator working at Ubisoft Sofia, Bulgaria. She has primarily served as Coordinator for the Environment Art Team on Sofia's Assassin's Creed games, but has also created level art and environment concept art.
Biography
After graduating from the Sliven National High School of Applied Arts, Tanova took a one-year 2D Animation course. She subsequently found employment as an Assistant Animator on the Timm Thaler cartoon tv series in 2001. Tanova would continue to work in the animation industry for the next five years, contributing to The Wolf & the 7 kids and PEZ.
In June 2006, Tanova was hired by Ubisoft Sofia to fill the position of 3D Artist, with her responsibilities comprising of modeling and texturing environment assets, polishing the levels and checking the performance. With Assassin's Creed III: Liberation going into development in late 2010, she was assigned the additional task of coordinating the environment art team's efforts. She would remain Team Coordinator for Assassin's Creed IV: Black Flag, before switching to the position of Level Artist for Assassin's Creed: Rogue.
Games credited
CSI: 3 Dimensions of Murder (2007) - Ubisoft
Tom Clancy's H.A.W.X (2009) - Ubisoft
Treasure Hunter Institute MMO (2011) - Ubisoft
Tom Clancy's Ghost Recon: Shadow Wars (2011) - Ubisoft
Assassin's Creed III: Liberation (2012) - Ubisoft
Assassin's Creed IV: Black Flag (2013) - Ubisoft
Assassin's Creed: Rogue (2014) - Ubisoft
Gallery
Assassin's Creed III: Liberation
Assassin's Creed IV: Black Flag
Assassin's Creed: Rogue
External links