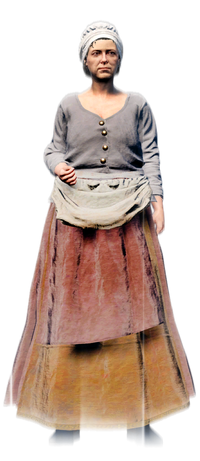 City records tell us that one day the Vieille Madame simply appeared in Saint Denis inquiring after a house. She purchased a large and eccentric building in the center of town. She lived there alone for several years. Whispers surrounded her, but her secrets remained close.
Then, on a day much like any other, she began taking in abandoned children, creating an informal orphanage. Her children's diaries describe her as stern but warm-hearted. Sometimes during storms she stares out the windows as if waiting for someone to walk in out of the rain.
Ad blocker interference detected!
Wikia is a free-to-use site that makes money from advertising. We have a modified experience for viewers using ad blockers

Wikia is not accessible if you've made further modifications. Remove the custom ad blocker rule(s) and the page will load as expected.