Nassau//The Bahamas//1716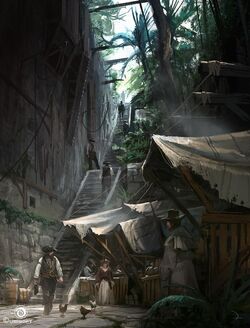 Reports of the pirates located around Nassau were quickly transmitted across the colonies and in Europe. The emergence of the republic of pirates was disrupting trade in the region and destabilizing the slave societies near the Bahamian islands. Consequently, by the end of winter 1714, there were persistent rumors that said the Spanish authorities were preparing an assault on the pirate base.
Ad blocker interference detected!
Wikia is a free-to-use site that makes money from advertising. We have a modified experience for viewers using ad blockers

Wikia is not accessible if you've made further modifications. Remove the custom ad blocker rule(s) and the page will load as expected.