Rio de Janeiro Bay//1502-01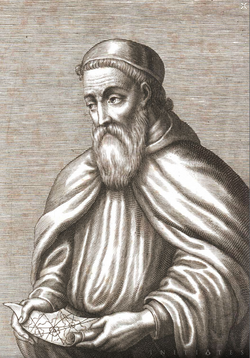 Amerigo Vespucci was born in Florence, Italy. He worked for the Medici family, where he made a number of connections with merchants and began to be interested in the voyages of Christopher Columbus. His cousin Cristina Vespucci convinced Lorenzo de Medici to make Amerigo an explorer.
On his third voyage across the Atlantic, which departed on May 14, 1501, he reached Rio de Janeiro Bay and Rio de la Plata. He returned to Lisbon, Portugal, in 1504.
Amerigo Vespucci is known for having mapped what is known today as South America. Moreover, he was the first to highlight that the newly discovered territories were separate from Asia.
In 1507, Martin Waldseemuller, a German cartographer and clergymen, proposed that part of the Brazilian territory discovered by Amerigo Vespucci be labelled America, in honor of him.
Ad blocker interference detected!
Wikia is a free-to-use site that makes money from advertising. We have a modified experience for viewers using ad blockers

Wikia is not accessible if you've made further modifications. Remove the custom ad blocker rule(s) and the page will load as expected.