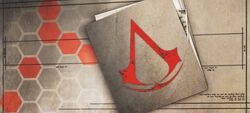 Guseva revealed the details of her attempt to kill Rasputin and how, despite her stabbing and mutilating him where he stood, he survived, thanks to his Staff shard. In addition to his protective power, the shard of Eden also allowed Rasputin to make her self-inflict the mutilations Orelov could see. Orelov ended Guseva's miserable life and went to seek the all-powerful pendant by searching Rasputin's corpse.
Ad blocker interference detected!
Wikia is a free-to-use site that makes money from advertising. We have a modified experience for viewers using ad blockers

Wikia is not accessible if you've made further modifications. Remove the custom ad blocker rule(s) and the page will load as expected.