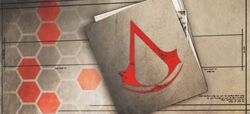 Orelov looked for and found a woman named Khioniya Guseva, one of Grigori Rasputin's former disciples, who had attempted to assassinate him. Nikolaï offered to free the mutilated Guseva in exchange for the information he sought, but faced a broken woman. He forced her to escape and to reveal all the details she could deliver regarding the Shard and Rasputin's location.
Ad blocker interference detected!
Wikia is a free-to-use site that makes money from advertising. We have a modified experience for viewers using ad blockers

Wikia is not accessible if you've made further modifications. Remove the custom ad blocker rule(s) and the page will load as expected.