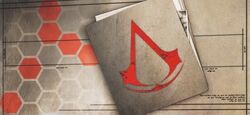 Even if the Revolution changed everything for Russia, it did not change much for Orelov, still secluded and wounded from his traumatic experience at Tunguska. The Order did not count much on him, but for petty errands. Assassins and Templars did not side in the revolution, but Orelov received a personal letter from Vladimir Lenin, asking him to dispose of Tsar Nicholas II, in order to finish off all remnants of the Empire.
Ad blocker interference detected!
Wikia is a free-to-use site that makes money from advertising. We have a modified experience for viewers using ad blockers

Wikia is not accessible if you've made further modifications. Remove the custom ad blocker rule(s) and the page will load as expected.