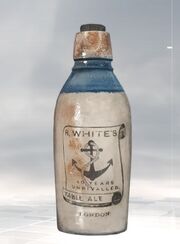 40 Years Unrivalled - London
SHAUN'S TASTING NOTES:
Note that the bottle doesn't specify what it's unrivalled at. My guess is accidental poisonings. As a point of interest I compared this sense memory profile to others in our database, and do you know there's only one point of differentiation between this beer and having your face shoved into a public toilet in Kettering?
The toilet water is slightly more pure.