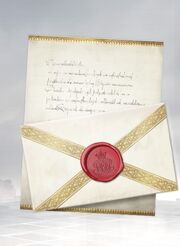 TO THE PRINCE OF WALES
Dear Bertie, -
I yesterday evening, after dinner, received your letter of the preceding day, on the subject of your visit to St. Petersburg. That you should like to see Russia, and, above all, to be present at the marriage of dear Alix's sister, and that Dagmar should wish to see her kind brother-in-law's face at so trying a time, I think perfectly natural. I own I do not much like the idea. First, I think it is a bad time of the year for you to go there. Secondly, that your visit to St. Petersburg (as you will remember I told you hen two years ago you wished to go to Dagmar's marriage with the other Cesarewitch) ought to be for itself alone, and not on such an occasion; and thirdly, I think the Government over-rate the importance of it, in a political point of view. These are my reasons against it, and to that I may add another, which, dear Child, you know I have often already alluded to, viz.: your remaining so little quiet at home, and always running about. The country, and all of us, would like to see you a little more stationary, and therefore I was in hopes that this autumn and winter this would have been the case. However, if you are still very desirous to go now, I will not object to it...
Ad blocker interference detected!
Wikia is a free-to-use site that makes money from advertising. We have a modified experience for viewers using ad blockers

Wikia is not accessible if you've made further modifications. Remove the custom ad blocker rule(s) and the page will load as expected.