Charleston//British America//1718-05-22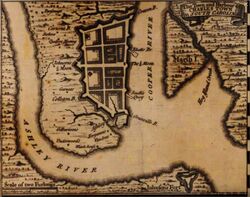 Desperately seeking medical supplies, Blackbeard and his fleet entered the Charleston harbor bay in South Carolina. For several days, he blockaded the harbor and terrorized the town. The crew took hostages and sought to exchange them for medical supplies.
Ad blocker interference detected!
Wikia is a free-to-use site that makes money from advertising. We have a modified experience for viewers using ad blockers

Wikia is not accessible if you've made further modifications. Remove the custom ad blocker rule(s) and the page will load as expected.