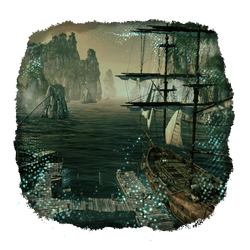 Great Inagua is one of the largest islands in the Bahamas, and is located at its southermost point.
The small outpost and village here was used by the Templar Julien du Casse as a residence and base of operations for a year or pior to his swift departure in 1716.
Ad blocker interference detected!
Wikia is a free-to-use site that makes money from advertising. We have a modified experience for viewers using ad blockers

Wikia is not accessible if you've made further modifications. Remove the custom ad blocker rule(s) and the page will load as expected.