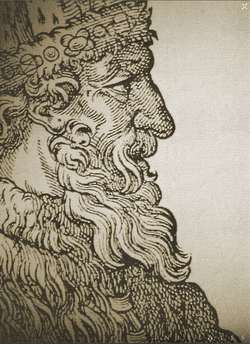 The Italian Brotherhood was worried about the lack of information coming from Moscow and the welfare of Pietro Antonio Solari, their spy in the Kremlin. A team of Assassins traveled north to seek answers.
After arriving in Moscow, they established that Solari had been murdered. His killer was allegedly a fellow spy named Ridolfo Fioravant, a man thought to have died twenty years previous. After an investigation, the Assassins located Fioravant and, after questioning him, established that he had not taken Solari's life. The truth, however, was far more worrying.
Fioravant revealed that Ivan III had discovered their deception and had ordered Solari's execution, forcing him into hiding. Although he had confirmed their identity as spies, Ivan had not yet established for whom they worked, but had dedicated years to discovering the truth.
With Ivan dangerously close to discovering the existence of the Brotherhood, they drafted a plan to send the Russian ruler on a wild goose chase. They posed as members of the long-dissolved Strigolniki Sect and lured many of Ivan's men to their deaths, giving the impression of a wild conspiracy within the Kremlin. This shift in focus eased the pressure on the Brotherhood and allowed them to tactically re-establish a subtler presence in Moscow.