England//United Kingdom//1675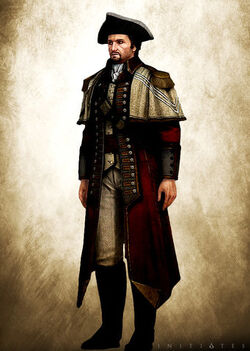 Kenneth Abraham was born to an upper-class family and was educated in a series of boarding schools. Upon graduation, he entered the army and rose through the ranks to become a Commander.
His devotion to order and discipline earned him a place with the Templars, who offered him power and influence that the military could not.
Ad blocker interference detected!
Wikia is a free-to-use site that makes money from advertising. We have a modified experience for viewers using ad blockers

Wikia is not accessible if you've made further modifications. Remove the custom ad blocker rule(s) and the page will load as expected.