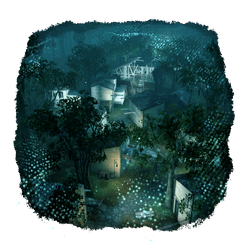 Founded in 1670, Charles-Towne would grow to become Charleston, one of colonial America's busiest ports. In the early 1700s, defensive walls were built around the city's perimeter to defend the sparse settlement against attacks from Spanish and French privateers. Ironically, Blackbeard settled there with a pardon and continued his pirating ways in collusion with the colony's governor.
(Note: I know a little place of East Bay Street that makes a knockout mint julep. - DM)
(Note: You get paid for this? - JM)
Ad blocker interference detected!
Wikia is a free-to-use site that makes money from advertising. We have a modified experience for viewers using ad blockers

Wikia is not accessible if you've made further modifications. Remove the custom ad blocker rule(s) and the page will load as expected.