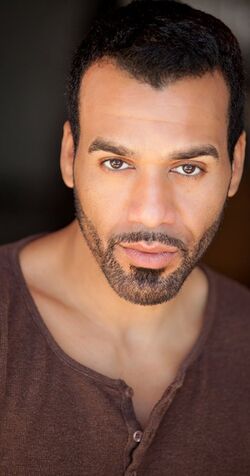 Danny Blanco-Hall is a Canadian voice-actor, singer and actor. He was born in McGill, Montreal in 1979,[1] to a Cuban-Haitian father and a Colombian mother.[2]
He began singing at the age of 19, and has since been featured in numerous television and film productions.[1] One of his distinguishable features include four missing fingers on his left hand, which had to be amputated after an accident at a factory he worked at.[2]
Assassin's Creed worksEdit
References
Edit
External links
Edit
Ad blocker interference detected!
Wikia is a free-to-use site that makes money from advertising. We have a modified experience for viewers using ad blockers

Wikia is not accessible if you've made further modifications. Remove the custom ad blocker rule(s) and the page will load as expected.