Ad blocker interference detected!
Wikia is a free-to-use site that makes money from advertising. We have a modified experience for viewers using ad blockers

Wikia is not accessible if you've made further modifications. Remove the custom ad blocker rule(s) and the page will load as expected.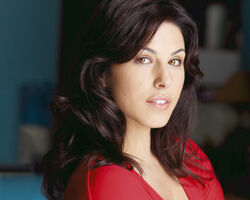 Cristina Rosato is a Canadian-American actress, who voiced Caterina Sforza and Melanie Lemay in the Assassin's Creed franchise.
She has also featured in films such as Let the Game Begin and One Hot Rotting, Zombie Love Song. Accompanying this, Rosato has also appeared in television series such as "Les invincibles", Perfect Plan and False Pretenses.
Assassin's Creed worksEdit
External links
Edit