Collective Intelligence was a virtual representation of one of Ezio Auditore da Firenze's genetic memories, relived by Desmond Miles in 2012 through the Animus.
Description
Edit
Ezio returned to the Assassins Guild on Tiber Island, where he was updated with various reports from Bartolomeo d'Alviano, Claudia Auditore da Firenze, La Volpe and Niccolò Machiavelli.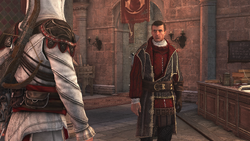 Ezio entered another room of the Guild, where the others were waiting.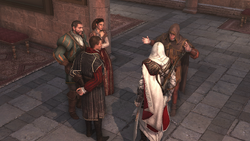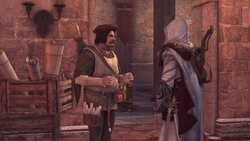 Ezio approached an architect within the main chamber of the Guild.
Ezio learned about the locations of Cesare, Rodrigo, the Apple of Eden and Caterina Sforza.
Reference
Edit
Ad blocker interference detected!
Wikia is a free-to-use site that makes money from advertising. We have a modified experience for viewers using ad blockers

Wikia is not accessible if you've made further modifications. Remove the custom ad blocker rule(s) and the page will load as expected.