Here we seek to open the minds of men.


This article is a stub and is in need of expansion. You can help the Assassin's Creed Wiki by expanding it.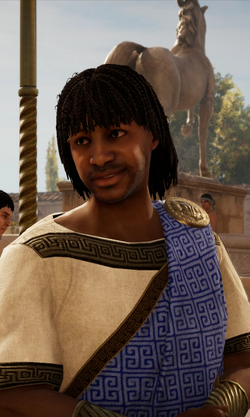 Claridas was an Egyptian chariot racer and an old friend of Bayek from the village of Siwa. Previously known as Sennefer, he left Siwa at some point, taking up Claridas as his new name and moved to Kanopos, where he joined the Veneta Blues.
Reference