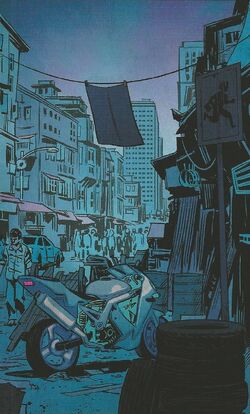 The Chor Bazaar is one of the largest flea markets in India, located in Southern Mumbai.
Until October 2013, the Assassins had a safehouse located in one of the stores in the Chor Bazaar, from where Dinesh operated. After an Abstergo attack led by Juhani Otso Berg to retrieve the Assassins' captive Jot Soora, Dinesh was killed and the safehouse was abandoned.
Reference
Edit
Ad blocker interference detected!
Wikia is a free-to-use site that makes money from advertising. We have a modified experience for viewers using ad blockers

Wikia is not accessible if you've made further modifications. Remove the custom ad blocker rule(s) and the page will load as expected.