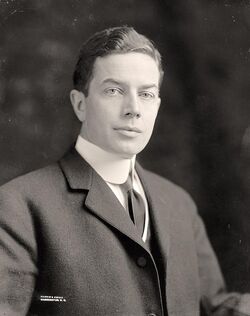 Charles Dyer Norton (12 March 1871 – 6 March 1923) was an American banker and President of the First National Bank of New York, dominated by J. P. Morgan.
As a member of the Templar Order, Norton was part of the Jekyll Island Club and one of the designers of the plan to take control of the capitalist market and form Abstergo Industries.
Reference
Ad blocker interference detected!
Wikia is a free-to-use site that makes money from advertising. We have a modified experience for viewers using ad blockers

Wikia is not accessible if you've made further modifications. Remove the custom ad blocker rule(s) and the page will load as expected.