Main games:

Spinoffs:
Media

Development

Events
Apprentice Initiative

Article Tutorials

Top Articles

Community

Follow Us

Article Improvement
Bureaucrats


Administrators

Rafiq


Rafiq (cont.)

"Even when your kind appears to triumph ... Still we rise again. And do you know why? It is because the Order is born of a realization. We require no creed. No indoctrination by desperate old men. All we need is that the world be as it is. And THIS is why the Templars will never be destroyed."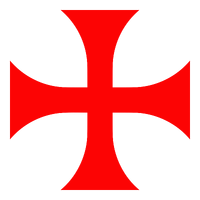 The Templar Order, also known as the Order of the Knights Templar, were a monastic military order-turned-corporate giant, which was formed during the prehistoric era. The Templars sought to create a perfect world, although the means by which they aimed to do so - through force, control and the destruction of free will - directly contrasted the ideals of their sworn enemies, the Assassin Order.
Because of this difference in ideology, the Templars became involved in a covert war against the Assassins, spanning centuries, with their opposition's motivating belief being that mankind should always have the ability to choose; to have the freedom of liberty, even if it meant accepting that humanity would always be flawed in their ways. (read more...)

See all Featured Articles - Vote for Featured Articles



The encampment at Valley Forge




Shao Jun performing a Leap of Faith

To write a new article, just enter the article title in the box below. Don't forget to categorize them!

Not sure where to start?

Things that need improvement

Adding content

Community
8,080 articles since July, 2007
25,653 images uploaded since July, 2007
52,000+ readers daily
4,281,900+ page views per month
622,000+ visits to the Assassin's Creed Wiki per month
88 user registrations since July, 2007
671,048 edits made since July, 2007
Do you want a modern day protagonist like Desmond in future games?
Do you want Ubisoft to continue releasing yearly installments?
Affiliates
Action-Adventure Games
Go to these sites for info or for help with your own wiki!
Assassin's Creed • Bayonetta • The Binding of Isaac • Devil May Cry • Dragon's Crown • Driver: Parallel Lines • Fran Bow • God Eater • Grand Theft Auto • Just Cause • King's Quest • HITMAN • L.A. Noire • The Last of Us • Legacy of Kain • Legend of Zelda • LEGO Dimensions • LEGO Marvel and DC • Mafia • MediEvil • Metal Gear • Monster Hunter • Ninja Gaiden • No More Heroes • Prince of Persia • Quantum Break • Senran Kagura • Shenmue • Sleeping Dogs • Space Quest • Splinter Cell • System Shock • Titanic - Adventure Out of Time • Tomb Raider • Uncharted • Yakuza
Want your community included? See how!