Home
Talk

208
5,560pages on
this wiki
Main games:

Spinoffs:
Media

Development

Events
Apprentice Initiative

Article Tutorials

Top Articles

Community

Follow Us

Article Improvement
Bureaucrats


Administrators

Rafiq


Rafiq (cont.)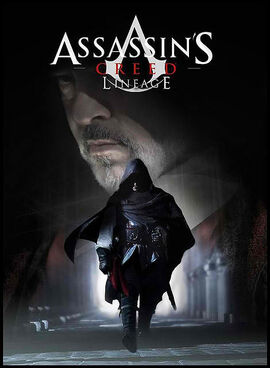 "The age of Renaissance. A time considered to be the rebirth of man. Yet behind humanity's expanding consciousness, a movement was taking place. A conspiracy by one corrupt family to overthrow the powerful Medici dynasty, and destroy a unified Italy. But there are still some who fought for justice, and followed an ancient creed. And it is with them, that our story begins."
―The opening narration of Lineage - Episode one.
Assassin's Creed: Lineage is a series of three short films based on the universe of the video game Assassin's Creed. The films are made by Ubisoft, the game company itself. The first episode was released on October 26, 2009 via YouTube, and Episode 2 and Episode 3 were released on November 12, 2009 on Spike TV, later uploaded on YouTube for international viewing purposes.
Created as a bridge for Assassin's Creed and Assassin's Creed II, the film details the time of Giovanni Auditore da Firenze as an Assassin for the Medici, and how he uncovered a conspiracy that threatened the power of the ruling body in Florence.
A DVD of the complete Lineage was later included in some of the special editions of Assassin's Creed: Brotherhood. (read more...)

See all Featured Articles - Vote for Featured Articles



Nikola Tesla during the Tunguska explosion




Altaïr Ibn-La'Ahad speaking to his mentor, Al Mualim, after assassinating Haras

To write a new article, just enter the article title in the box below. Don't forget to categorize them!

Not sure where to start?

Things that need improvement

Adding content

Community

5,560 articles since July, 2007
20,893 images uploaded since July, 2007
52,000+ readers daily
4,281,900+ page views per month
622,000+ visits to the Assassin's Creed Wiki per month
117 user registrations since July, 2007
609,817 edits made since July, 2007
Who is your favorite protagonist?
Where would you most like to see Assassin's Creed go in the future?
Affiliates