Main games:

Spinoffs:
Media

Development

Events
Apprentice Initiative

Article Tutorials

Top Articles

Community

Follow Us

Article Improvement
Bureaucrats


Administrators

Rafiq


Rafiq (cont.)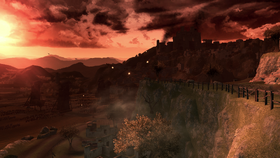 "They have taken the fight out to the enemy, and there have been bloody battles in the fields outside the town. I would not go any further in that direction, my son; there lies only devastation and blood."
―A Spanish man to Ezio Auditore da Firenze during the siege of Viana.
The Siege of Viana was a military conflict fought between the Kingdom of Navarre and the Earldom of Lerin in the town of Viana. King John III of Navarre and his general Cesare Borgia commanded Navarrese troops against the forces led by Louis de Beaumont. (read more...)

See all Featured Articles - Vote for Featured Articles
6,160 articles since July, 2007
22,499 images uploaded since July, 2007
52,000+ readers daily
4,281,900+ page views per month
622,000+ visits to the Assassin's Creed Wiki per month
126 user registrations since July, 2007
631,222 edits made since July, 2007
Do you want a modern day protagonist like Desmond in future games?
Do you want Ubisoft to continue releasing yearly installments?
Affiliates