Main games:

Spinoffs:
Media

Development

Events
Apprentice Initiative

Article Tutorials

Top Articles

Community

Follow Us

Article Improvement
Bureaucrats


Administrators

Rafiq


Rafiq (cont.)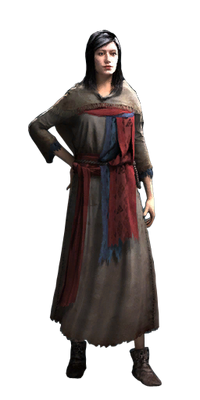 Ezio: "You do not cooperate very well."
Dilara: "I am here to rescue my men, not make friends."
―Dilara about her priorities, 1512.
Dilara was an Ottoman spy based in Derinkuyu, Cappadocia, during the early 16th century.
She led a small group of spies to infiltrate the Byzantine Templars, on the orders of Tarik Barleti. In 1512, she worked with the Assassin Ezio Auditore da Firenze to drive the Byzantines from their base. (read more...)

See all Featured Articles - Vote for Featured Articles
7,752 articles since July, 2007
25,219 images uploaded since July, 2007
52,000+ readers daily
4,281,900+ page views per month
622,000+ visits to the Assassin's Creed Wiki per month
86 user registrations since July, 2007
660,880 edits made since July, 2007
Do you want a modern day protagonist like Desmond in future games?
Do you want Ubisoft to continue releasing yearly installments?
Affiliates