Home
Talk

199
5,108pages on
this wiki
Main games:

Spinoffs:
Media

Development

Events
Apprentice Initiative

Article Tutorials

Top Articles

Community

Follow Us

Article Improvement
Bureaucrats


Administrators

Rafiq


Rafiq (cont.)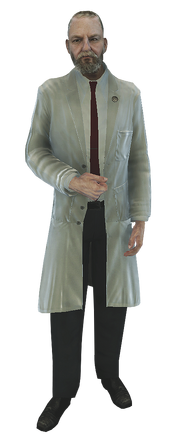 "I believe there was a book that claimed the world was created in seven days. Best-seller too!"
―Warren to Desmond Miles regarding the Bible.
Warren Vidic was a member of the Templar Order and a scientist employed by Abstergo Industries. He was also the head of research for Abstergo, which put him in charge of the genetic memory research and the Animus project. He was the man responsible for finding new subjects for the Animus, whose genetic memories he would then explore to gain information on both the Assassins and the Pieces of Eden.
Warren was a high-ranking employee of Abstergo Industries, being one of the few members of the Inner Sanctum, a group of Templars with full awareness of the Orders' plans for their New World Order. He also played an important role in those plans, being tasked with finding a Piece of Eden to power Abstergo's satellite. (read more...)

See all Featured Articles - Vote for Featured Articles



Mario Auditore sharing a conversation with his nephew




Altaïr Ibn-La'Ahad driving his Hidden Blade into a soldier

To write a new article, just enter the article title in the box below. Don't forget to categorize them!

Not sure where to start?

Things that need improvement

Adding content

Community

5,108 articles since July, 2007
19,527 images uploaded since July, 2007
52,000+ readers daily
4,281,900+ page views per month
622,000+ visits to the Assassin's Creed Wiki per month
174 user registrations since July, 2007
581,018 edits made since July, 2007
Who is your favorite protagonist?
Where would you most like to see Assassin's Creed go in the future?
Affiliates