Main games:

Spinoffs:
Media

Development

Events
Apprentice Initiative

Article Tutorials

Top Articles

Community

Follow Us

Article Improvement
Bureaucrats


Administrators

Rafiq


Rafiq (cont.)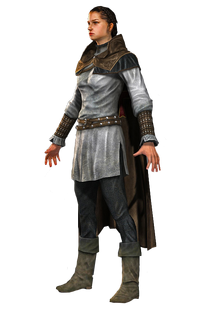 "Everything I worked for in the Holy Land, I no longer want. And everything I gave up to join the Templars... I wonder where all that went, and if I should try to find it again."
―Maria reflecting on her life after cutting her ties with Templars.
Maria Thorpe (c. 1160 - 1227) was an English noblewoman living during the High Middle Ages, who joined the Templar Order prior to the Third Crusade.
Developing a strong relationship with the Order's Grand Master, Robert de Sable, she was eventually given a high rank in the Order. In 1191, after the Assassin Altaïr Ibn-La'Ahad killed eight Templar agents spread throughout the Holy Land, she was assigned by Robert to act as his decoy and thus trick the Assassin into assailing the wrong target. The plan was a success, and Altaïr spared Maria's life. However, Robert was ultimately killed shortly thereafter, and Armand Bouchart took over as Grand Master. (read more...)

See all Featured Articles - Vote for Featured Articles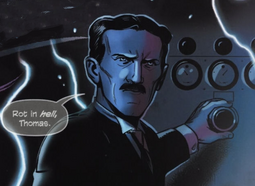 Nikola Tesla during the Tunguska explosion


Altaïr Ibn-La'Ahad speaking to his mentor, Al Mualim, after assassinating Haras
To write a new article, just enter the article title in the box below. Don't forget to categorize them!
Not sure where to start?
Things that need improvement
Adding content
Community
8,557 articles since July, 2007
26,480 images uploaded since July, 2007
52,000+ readers daily
4,281,900+ page views per month
622,000+ visits to the Assassin's Creed Wiki per month
124 user registrations since July, 2007
695,762 edits made since July, 2007
Do you want a modern day protagonist like Desmond in future games?
Do you want Ubisoft to continue releasing yearly installments?
Affiliates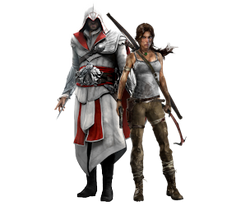 Action-Adventure Games
Go to these sites for info or for help with your own wiki!
ARK: Survival Evolved • Assassin's Creed • Bayonetta • The Binding of Isaac • Darksiders • Days Gone • Devil May Cry • Dragon's Crown • Fran Bow • God Eater • Grand Theft Auto • Gravity Rush • HITMAN • Horizon Zero Dawn • InFAMOUS • Just Cause • King's Quest • L.A. Noire • The Last of Us • Legacy of Kain • Legend of Zelda • LEGO Dimensions • LEGO Games • LEGO Marvel and DC • Lightseekers • Mafia • Metal Gear • Monster Hunter • Ninja Gaiden • Ōkami • Prince of Persia • Red Dead • Senran Kagura • Shenmue • Sleeping Dogs • Splinter Cell • System Shock • Tomb Raider • Uncharted • Watch Dogs • Yakuza
Want your community included? See how!

Ad blocker interference detected!
Wikia is a free-to-use site that makes money from advertising. We have a modified experience for viewers using ad blockers

Wikia is not accessible if you've made further modifications. Remove the custom ad blocker rule(s) and the page will load as expected.