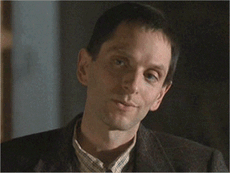 Arthur Holden (born 28 August 1959) is a Canadian actor and voice actor, originating from Westmount, Quebec.
Biography
During his lifetime, Holden has appeared in films such as The Bone Collector, The Sum of All Fears, Million Dollar Babies, The Hound of the Baskervilles, When Justice Fails, Whiteout, and The Aviator.
In regards to video games, Holden has voiced characters in Tom Clancy's Rainbow Six: Vegas, Far Cry Instincts, Prince of Persia: Warrior Within, Splinter Cell, and Deus Ex: Human Revolution.
Assassin's Creed works
External link
Ad blocker interference detected!
Wikia is a free-to-use site that makes money from advertising. We have a modified experience for viewers using ad blockers

Wikia is not accessible if you've made further modifications. Remove the custom ad blocker rule(s) and the page will load as expected.