Ad blocker interference detected!
Wikia is a free-to-use site that makes money from advertising. We have a modified experience for viewers using ad blockers

Wikia is not accessible if you've made further modifications. Remove the custom ad blocker rule(s) and the page will load as expected.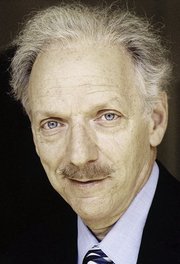 Dr. Arthur Grosser is an American actor and Physical Chemistry Professor at McGill University in Montreal. He has starred in many films and voice acted in games such as Assassin's Creed II, Splinter Cell and Far Cry.
Grosser portrayed Pope Sixtus IV in the television mini-series Assassin's Creed: Lineage, and also voiced the character of Jacopo de' Pazzi in Assassin's Creed II.
Assassin's Creed worksEdit
Assassin's Creed II (2009) - Jacopo de' Pazzi
Assassin's Creed: Lineage (2009) - Sixtus IV
External link
Edit