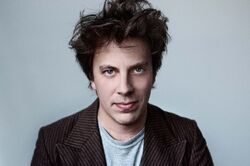 Alain Mercieca is a writer, comedian and filmmaker based in Montreal, as well as the Artistic Director at the Théâtre St. Catherine. He is also the Lead Writer on Assassin's Creed: Origins.
Among other things, Mercieca featured in CAFe CAFe and Ogoki Nights, as well as Dépflies, a play that was later turned into a sitcom.
External links
Ad blocker interference detected!
Wikia is a free-to-use site that makes money from advertising. We have a modified experience for viewers using ad blockers

Wikia is not accessible if you've made further modifications. Remove the custom ad blocker rule(s) and the page will load as expected.