This article is about the Greek hero. You may be looking for Achilles Davenport.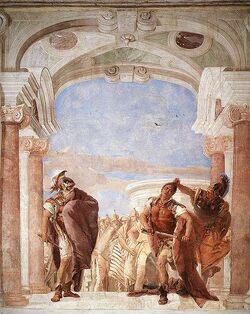 Achilles was a warrior from Greece who was most famous for participating in the Trojan War, and is the central character of Homer's Iliad.
In 2012, Clay Kaczmarek included Achilles in one of the Glyphs inside the Animus for Desmond Miles to find.
Reference
Edit