...And My Sugar? was a virtual representation of one of Edward Kenway's genetic memories, relived by a research analyst at Abstergo Entertainment through the Animus.
Description
Returning from the fight in the bar, Edward discovered the maps and the blood vial he took from Duncan Walpole had been confiscated by the Spanish soldiers, and set out to recover them.
Dialogue
Edward returned to Stede Bonnet.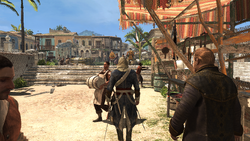 Edward and Stede followed to Spanish guards.
Edward eavesdropped on a conversation.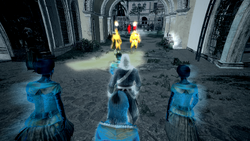 Edward tailed Captain Mendoza and stole his key, after which he snuck into the fort lockup and retrieved his maps. He then returned to Stede Bonnet.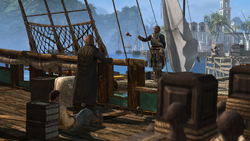 Outcome
Edward recovered the maps and the blood vial from the fort.
Gallery
References
Ad blocker interference detected!
Wikia is a free-to-use site that makes money from advertising. We have a modified experience for viewers using ad blockers

Wikia is not accessible if you've made further modifications. Remove the custom ad blocker rule(s) and the page will load as expected.